Grandmaster Flash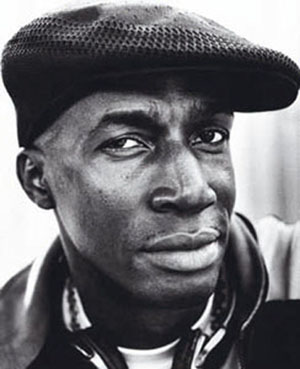 BIO
Born in Barbados in 1958, Joseph Saddler, aka Grandmaster Flash, was raised in the Bronx, New York. He started DJing as a teen and earned the nickname "Flash" for his quick hands. In the early 1980s his band, Grandmaster Flash and the Furious Five, released several groundbreaking rap records which included songs such as "The Message." In 2007, it became the first rap group inducted into the Rock and Roll Hall of Fame.
His childhood was tough. His mother was in and out of mental hospitals; his father was violent with him but gave him his first introduction to music in which Flash would find an escape. He attended DJ parties and soon began experimenting himself with turntable mixing. Flash later pioneered important DJ turntable techniques such as "cutting," "scratching," and "phasing." He also introduced the art of transitioning between records without skipping a beat.
Unable to gain access to local disco clubs because of his age, Flash and his friends hosted their own house and block parties in their South Bronx neighborhoods. As a result he eventually earned the nickname "Flash" because he worked with such rapid hand movement.
Grandmaster Flash's first collaboration with another rapper came in 1977, when he briefly worked with Kurtis Blow, who would go on to become the first rapper to sign with a major label. But it was his work with several others, Melvin Glover (aka Melle Mel), Keith Wiggins (aka Cowboy), Nathaniel Glover (aka The Kid Creole), Eddie Morris (aka Scorpio), and Guy Williams (aka Rahiem) that launched his career and made music history.
Known as Grandmaster Flash and the Furious Five, the group pioneered a whole new sound and approach to rap. Turntables and records became instruments, while the union between DJ and a group of rapping MCs was born.
The group released its first record, "Superrappin'" in 1979, then signed with the Sugarhill label and cut "Freedom," a more than eight-minute long single that made the R&B charts. From there Grandmaster Flash and the Furious Five embarked on a three-year period of prolific music making. Between 1980 and 1983 the group placed ten records in the charts, several of which proved to be seminal hip hop records.
Notable releases included the singles, "The Adventures of Grandmaster Flash on the Wheels of Steel" and "The Message," which has been hailed as one of the first rap songs to poetically document the struggles of inner city life.
At the center of the music was Flash himself, whose work transformed what rap sounded like. The firsts were many. He was the first to mix two records without losing the beat. The first to use drum machine loops during a live performance. And he was the first to make a record made entirely of samples.
Part of Flash's brilliance came from his obsession for trying new things, and often times what he wanted to do, he couldn't find the necessary tools to execute them. So, he improvised. "I needed a way to have the platter continuously spinning while I'm moving the record back and forth," he later recalled. "I went to a fabric store. When I touched this hairy stuff - felt - I found it. I rubbed spray starch on both sides and ironed it until it became a stiff wafer. After that, I was able to stop time."
Business disagreements ultimately led to the group's demise in 1984, but Flash and his MCs reunited briefly three years later for a charity concert hosted by Paul Simon at New York's Madison Square Garden.
For much of the 1980s, Flash was out of the mainstream spotlight. His first solo record, They Said It Couldn't be Done was met with tepid reviews and sales. In addition, Flash also battled a cocaine habit.
He returned to some prominence in the 1990s. He coproduced Public Enemy DJ Terminator X's solo effort, Super Bad, hosted a radio show, and later served as musical director and DJ of the Chris Rock Show on HBO.
In the early 2000s, Flash put more focus on his own work. In early 2002 he released The Official Adventures of Grandmaster Flash, an ambitious solo work that folded in the early sounds he'd developed as a young DJ. Other releases followed, each one further reminding hip hop fans of Flash's place in the pantheon of rap's early heyday. In 2007, Grandmaster Flash and the Furious Five were inducted into the Rock and Roll Hall of Fame, the first rap group to ever receive the honor.
MIXTAPES